SEWER LINE REPAIR & REPLACEMENT
Timely and Affordable, Expert Sewer Line Repair & Replacement in Orange County, Osceola County and Seminole County, FL
Your sewer line is an essential component of your plumbing system. It is responsible for carrying your wastewater to the municipal line, eventually leading to the wastewater treatment facility. If a sewer line breaks, the wastewater leaks into the ground resulting in a major health hazard for you and your family. Damaged sewer lines can be incredibly aggravating to homeowners.
Luckily, El Plomero Latino Inc. has the necessary tools and experience to quickly find and fix any sewer line issues. We've been serving the businesses and homeowners in Orange County, Osceola County, and Seminole County, FL for decades. No sewer line issue is too big or too small for our team. We have seen and done it all when it comes to sewer line repair and replacement.
We utilize modern technologies, such as our high-tech video inspection cameras to inspect your sewer line and determine the best course of action. Our plumbers understand the ins and outs of fixing sewer line problems and we are prepared to take care of your plumbing issue right away. Give us a call at (407) 362-7654 to schedule an appointment today.
We Are Your Trusted Local Sewer Line Experts
When it comes to dealing with waste and complex piping systems, El Plomero Latino Inc. is the name to trust. From installing new pipes to fixing damaged lines and cleaning blocked pipes, we've got you covered. We love plumbing, and we are dedicated to ensuring that your plumbing system is functioning smoothly at all times. We believe in honesty and transparency, and we never take advantage of our customers. When you call us, we will first inspect your sewer lines using sewer video cameras and then present to you all the repair options available. We also always make it a point to work quickly, use durable materials and complete every job in a cost-effective manner. Contact us today to learn how we can help you repair or replace your sewer line.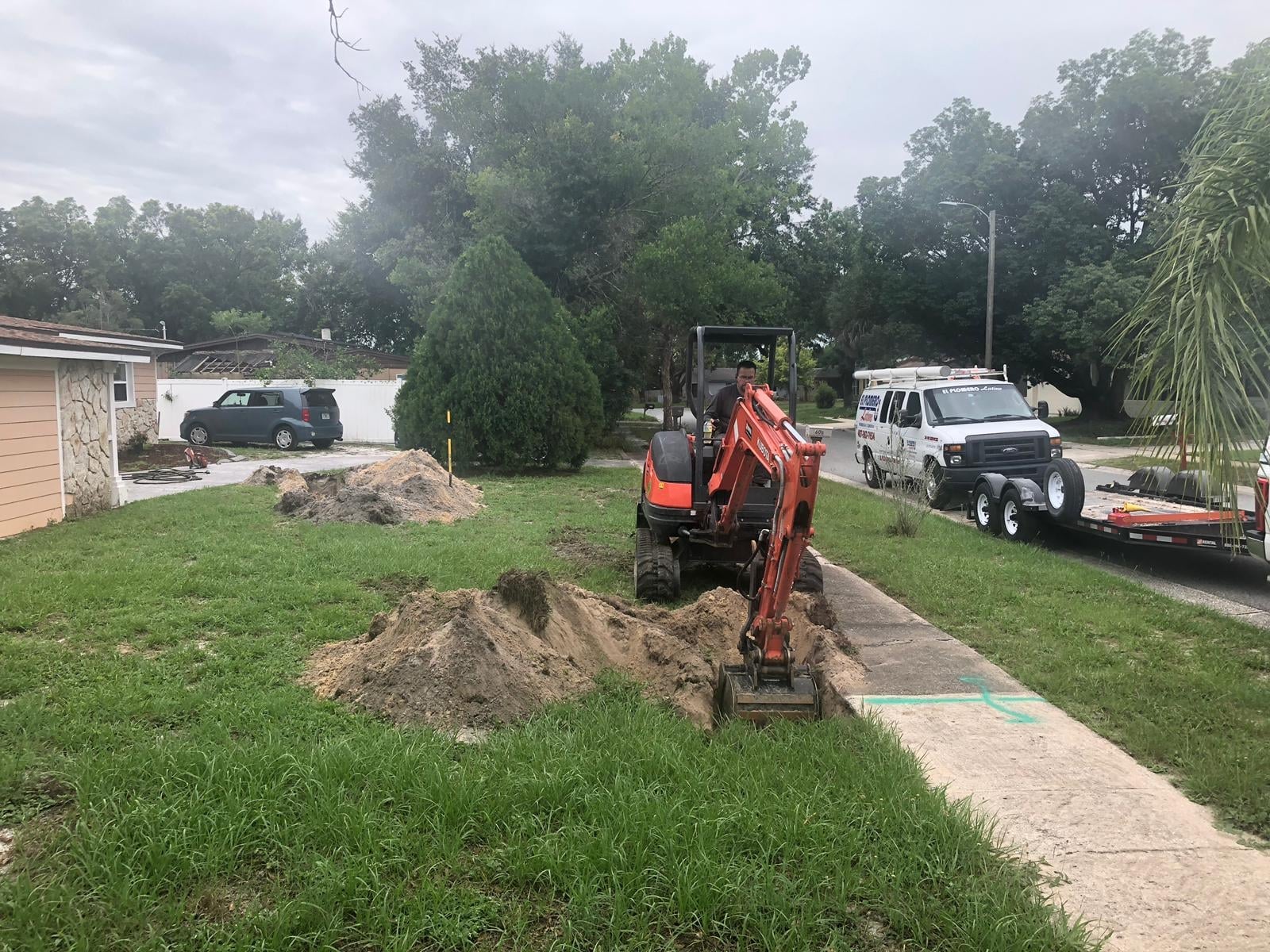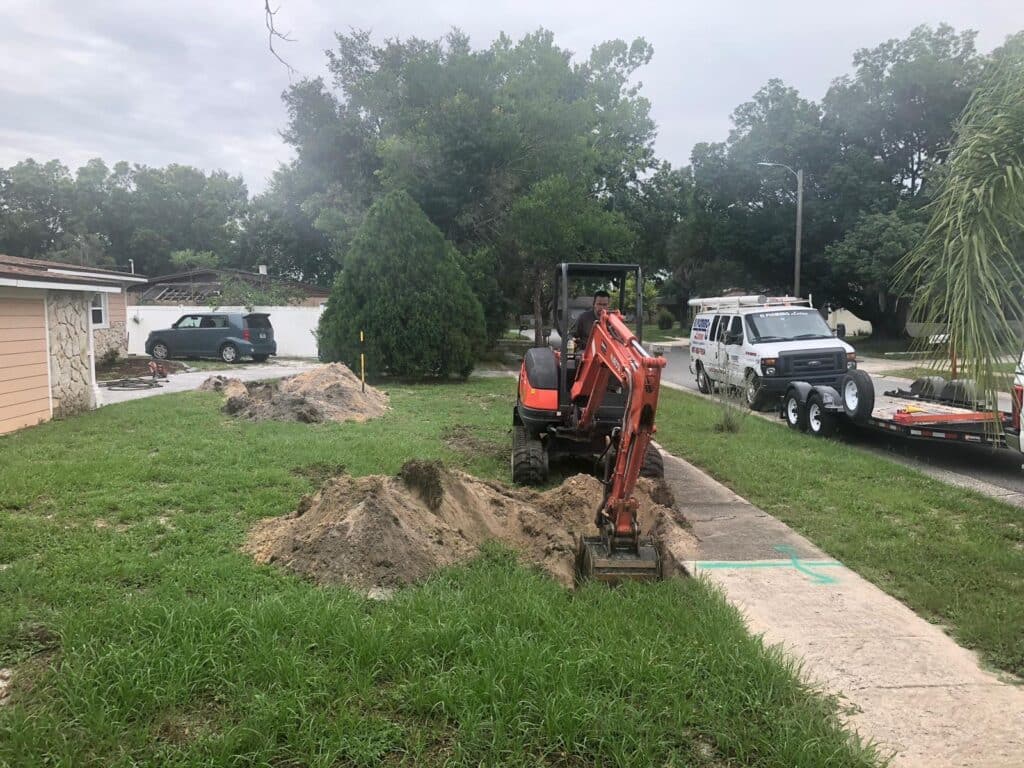 Three Common Causes of Sewer Line Problems
Tree Roots – If tree roots get big enough, they can get inside your pipes and form root balls that clog your lines. This can also cause severely damaged sewer lines, which can be costly to fix. It is highly advisable to not plant trees near pipes. Our plumbers have the necessary equipment and experience to help you remove tree roots from your sewer lines.
Pipe Corrosion – Due to frequent contact with water and other materials, sewer pipes can start to rust over time. Aside from causing slow drainage, rust can eat away at the outside of the pipe, which can lead to cracks and leaks. Our plumbers can perform a detailed sewer camera inspection to determine the condition of your pipes and recommend the necessary repair options.
Blockage – Grease, fats and oils are some of the biggest culprits when it comes to clogging lines. Sewer lines can become blocked if you keep flushing objects that should not be flushed, such as tampons and diapers.
If you're having a sewer or drain issue, we guarantee we can diagnose and fix it—often the same day! We've been serving the residents of Orange County, Osceola County, and Seminole County, FL with top-notch quality plumbing services for more than 29 years. We consider our plumbers the best in business. Give us a call at (407) 362-7654 to schedule an appointment today.
WE Love Our Customers & They love us !
Very please with the prompt and courteous attention I was given. My second floor master bedroom bathroom plumbing was clogged and fixed in less than an hour. Thank you!
El Plomero Latino offers quick and professional service. I called them today and got same day service, honest service at a reasonable price. Glad I contacted them!
Excelente servicio, Rapida Atencion, Precio justo, muy profesional! Totalmente recomendado, si necesitan un plomero no busquen mas, este es el que les va a ayudar a resolver el problema!