Fast and Efficient Drain Cleaning Services in Orange County, Osceola County and Seminole County, FL
A Safer and Environmentally Friendly Way To Clean Your Drains
There's nothing more frustrating than an unexpected clogged drain. If your drains won't drain, you can count on the drain cleaning experts at El Plomero Latino Inc. to help you resolve the issue. We are dedicated to providing comprehensive drain cleaning services in Orange County, Osceola County, and Seminole County, FL. Our goal is to provide lasting solutions that go beyond the immediate cause of a clogged toilet, sink or drain.
With over 29 years of experience in the industry, we can ensure that your drains are completely cleared, so you are free of hidden, persistent drain issues. Whenever necessary, we may inspect your drains using high-tech sewer cameras to determine the exact cause and location of the clog. Give us a call at (407) 362-7654 to learn more about expert drain cleaning solutions.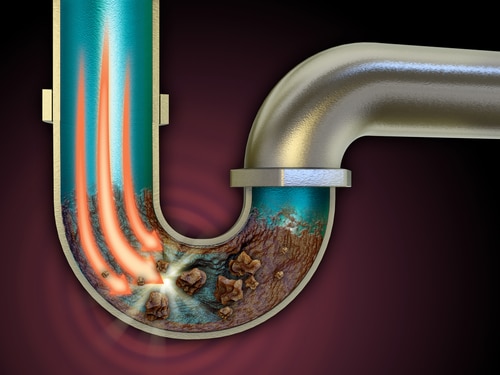 Honest & Reliable Drain Cleaning Experts Near Me
Looking for reliable and affordable drain cleaning services in Orange County, Osceola County and Seminole County, FL? El Plomero Latino Inc. is the name to trust. We have been serving our communities for years, so you can rest easy knowing that you will receive the best drain cleaning services ever. We rely on the latest, state of the art tools and equipment and sophisticated techniques for fast and efficient drain cleaning services. 
We provide a comprehensive range of drain cleaning solutions to businesses and homes in our community. Some of our most common drain cleaning services, including kitchen and bathroom sinks, floor drains,  shower and tubs, sewer lines, downspouts, and more. Our years of plumbing industry experience in commercial and residential service exude our passion for providing superior customer service.
3 Primary Benefits of Professional Drain Cleaning
Reduce the Odds of a Major Drain Clog – You can avoid a majority of drain clogs by hiring a professional to clean your drains regularly. The professionals at El Plomero Latino Inc. have all the necessary tools and equipment to clean your pipes, remove buildup and keep your drains running smoothly for long.
Get Rid of Foul Odors – If you notice an unpleasant smell coming from your drains, chances are that the problem could be inside your pipes. Over time, waste and other non-organic materials can get stuck on the inside of your pipes, causing a foul odor. Ensuring your drains are professionally cleaned can help you get rid of these sewer odors and make your home smell fresh again.
Save Money – When you hire an established plumbing company, such as El Plomero Latino Inc. for drain cleaning, we will not only clean the lines, but also look for concerns in your pipes. This will help you avoid potential drain and sewer problems in the future, saving you money in expensive repairs.
Routine drain cleaning is one of the best ways to protect your plumbing system, avoid damage and expensive repairs in the future. Contact the professionals at El Plomero Latino Inc. and we will schedule to inspect your drains and clean them thoroughly. Give us a call at (407) 362-7654 to learn more about expert drain cleaning solutions.
WE Love Our Customers & They love us !
Very please with the prompt and courteous attention I was given. My second floor master bedroom bathroom plumbing was clogged and fixed in less than an hour. Thank you!
El Plomero Latino offers quick and professional service. I called them today and got same day service, honest service at a reasonable price. Glad I contacted them!
Excelente servicio, Rapida Atencion, Precio justo, muy profesional! Totalmente recomendado, si necesitan un plomero no busquen mas, este es el que les va a ayudar a resolver el problema!