Fast, Effective and Affordable Hydrojetting Services in Orange County, Osceola County and Seminole County, FL
Keep Your Drain and Sewer Lines Flowing Smoothly For Longer
 Are you struggling with stubborn or recurring clogs? Schedule hydrojetting services with El Plomero Latino Inc. We proudly service Orange County, Osceola County, and Seminole County, FL. For over 29 years we've been providing safe and professional hydro jetting services in our communities. 
Our hydro jetters use high pressurized water to clear out any clogs, buildups, obstructions, or roots, allowing the water to flow smoothly again. Our services are designed to work around your needs and we guarantee that your drainage problems will be fixed quickly. We stand behind everything we do with a 100% satisfaction guarantee. 
Give us a call at
(407) 362-7654
to schedule an appointment with our friendly and courteous plumbers. We are available 24 hours a day, 7 days a week for any emergencies.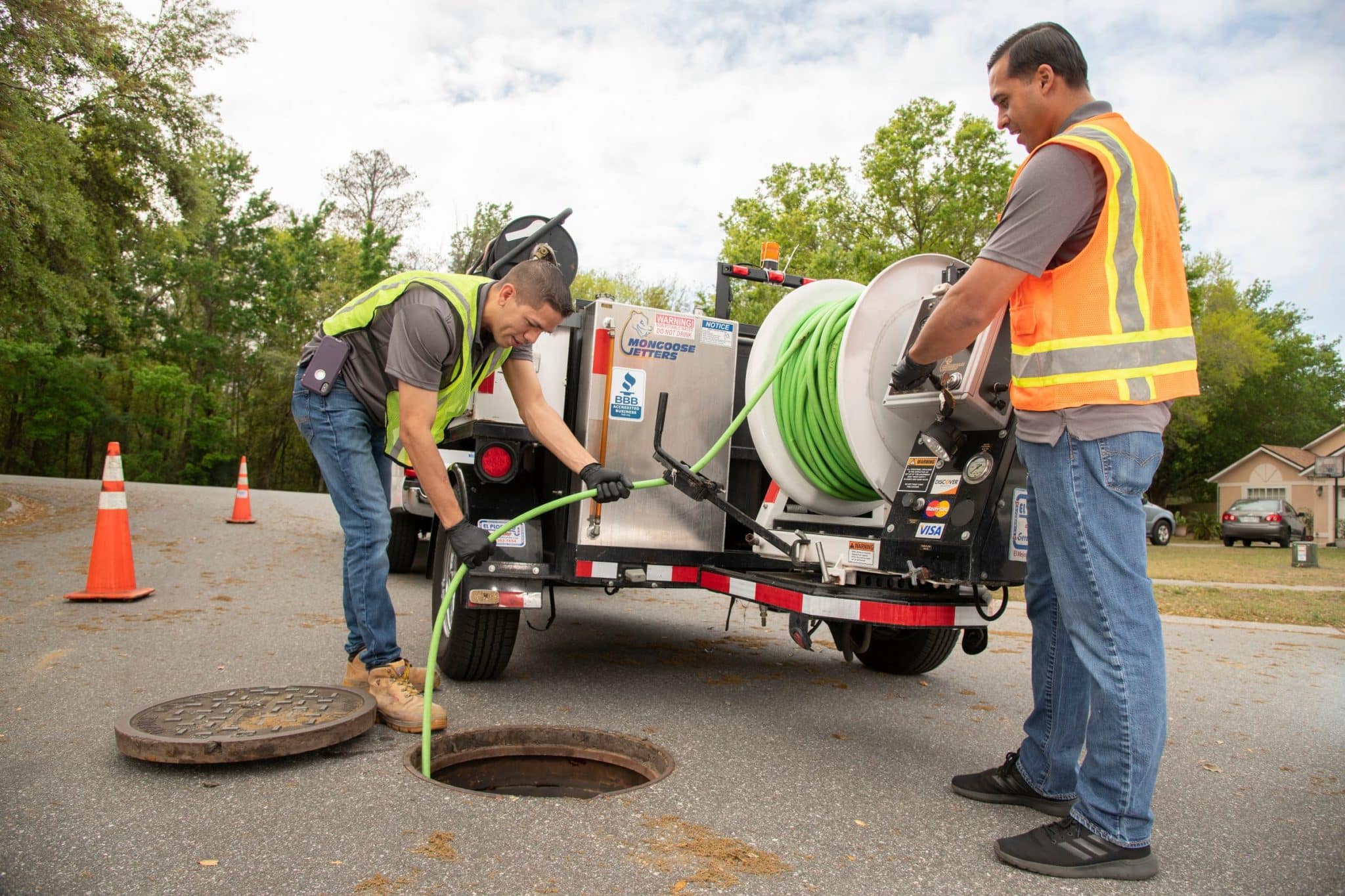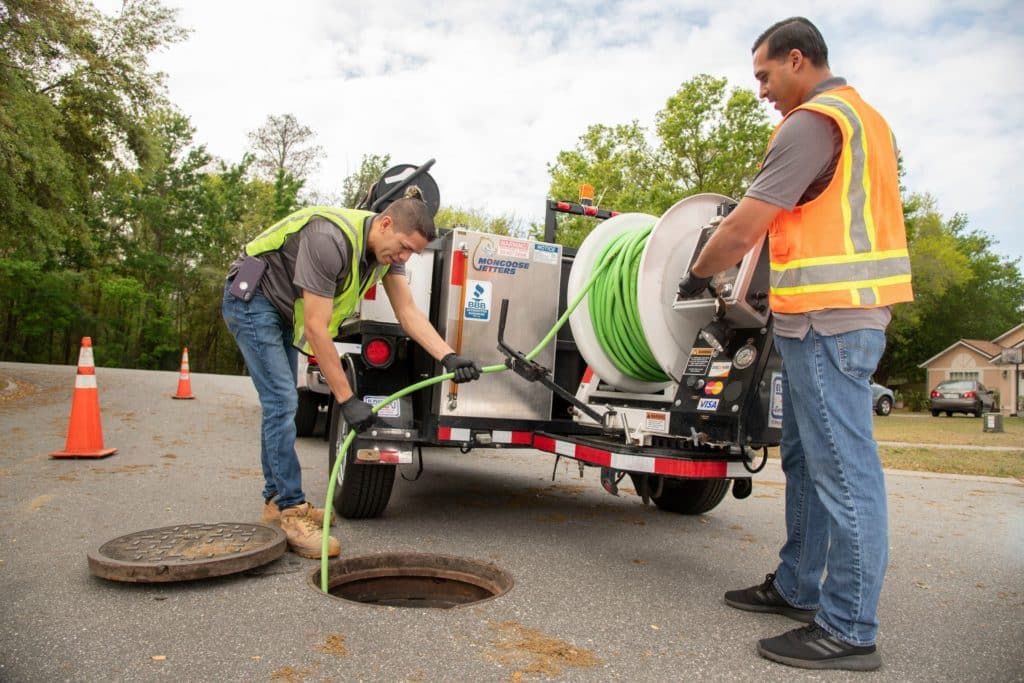 Safe and Effective Hydro Jetting Services Near You
El Plomero Latino Inc. provides residential and commercial hydro jetting services in Orange County, Osceola County, and Seminole County, FL. If you have a stubborn drain clog or frequent, repeated blockages, we can come out to inspect your home or business' plumbing system and determine if hydro jetting is ideal for you. Prior to any hydro jetting service, our plumbers will conduct a detailed in-line camera inspection to locate the source of the blockage and determine whether hydro jetting is the appropriate solution.
 If we are convinced hydro jetting is necessary, our plumbers will get to work and clear away the blockages. The process entails inserting a hose-like mechanism into your pipes, then turning on a stream of pressurized water that effectively cleans your pipes. Hydro Jetting efficiently removes clogs caused by grease, hair, soap residue, tree roots and more. Generally, hydro jetting is a safe and useful way to remove all types of clogs from your drain and sewer lines.
3 Primary Benefits of Hydro Jetting
Thoroughly Clears Pipes and Sewer Lines – Hydro Jetting is extremely effective since it completely clears your pipes and sewer lines, removing all traces of debris and buildups that occur on the sides of the pipe. Our hydro jetters use on average 3000 PSI. That level of pressure and the amount of water is enough to clear out any obstructions and clogs, including tree roots.
Save Time and Money – Hydro Jetting is a cost-effective alternative of cleaning your drain and sewer lines. This is because the pressurized water clears the inside of your pipes thoroughly, meaning you don't have to clean them so often.
Safe and Highly Effective –Unlike chemical drain cleaners, hydro jetting is completely safe and effective because it only uses pressurized water to remove clogs. While many homeowners may use store-bought drain cleaners because they are easy to use and inexpensive. The truth is that these harsh chemicals corrode your pipes and pollute the environment.
At El Plomero Latino Inc., we are dedicated to ensure that you have a smooth-running plumbing system all times. Our plumbers are well versed in the best hydro jetting methods to keep your drains functioning optimally for long. We serve the residents of Orange County, Osceola County, and Seminole County, FL. Give us a call at (407) 362-7654 to schedule an appointment today.
WE Love Our Customers & They love us !
Jeffrey Ortega was very professional. He came in within the time frame i was given and was very diligent. Thanks for coming in and getting my issue solved. I will definitely call them again if i need any plumbing done.
I received a text from Jeffrey Ortega before arrival. He arrived on time. He assessed the situation by talking to us first and then determined the best way to unclog our pipes. It was a success, he showed us what caused the clog, how to avoid having it happen again and then showed us the outcome. Everything is working now. We are glad to have the services done by Jeffrey Ortega who represents El Plomero Latino! We will recommend your services.
Jeffrey was very professional with the work he did in my house. He was on time very fast and explained everything that he was doing and will need to be done in the future. Just because of this outstanding service i will definitly be useing this company again.
Jeff was amazing very knowledgeable and professional. Even showed up earlier then the ETA provided. Very clean and organized. We were able to get back to our normal within two hours. I highly recommend El Plomero Latino. A very big Thank you from our family!
This is my second time using this company for my business needs. And let me share with you they are the company to go to for anything plumbing related. Not only are they professional and communicative they take on the task and educate you along the way I highly highly recommend them! Thank you so much!
This company was very professional and quickly responded to my situation. When Mr. Figueroa arrived at my house he was very knowledgeable and explained everything to me beforehand. The job was done very quickly and there were no surprises during the billing process. I can not complain about their service. I would highly recommend to anybody in this area!!