Accurate and Efficient Sewer Camera Inspection Services in Orange County, Osceola County and Seminole County, FL
Before recommending any repair work, it is important that our service professionals understand what is happening in your plumbing pipes. With so many pipes buried underground and trapped in your home's foundation, it may be difficult to know the condition of your pipes or if there are any underlying problems. Luckily, a sewer inspection can provide you with accurate and detailed information related to your drain and sewer lines.
El Plomero Latino Inc. provides quick and accurate sewer camera inspection services to diagnose any issues inside your pipes, taking the guesswork out of diagnosing issues as well as catching any minor problems early before they develop into expensive issues. We proudly serve the residents of Orange County, Osceola County, and Seminole County, FL.
When you hire us to inspect your drains or sewer system, we will explain what is happening inside your pipes before recommending the best option to fix the problem. Give us a call at (407) 362-7654 to schedule an appointment today.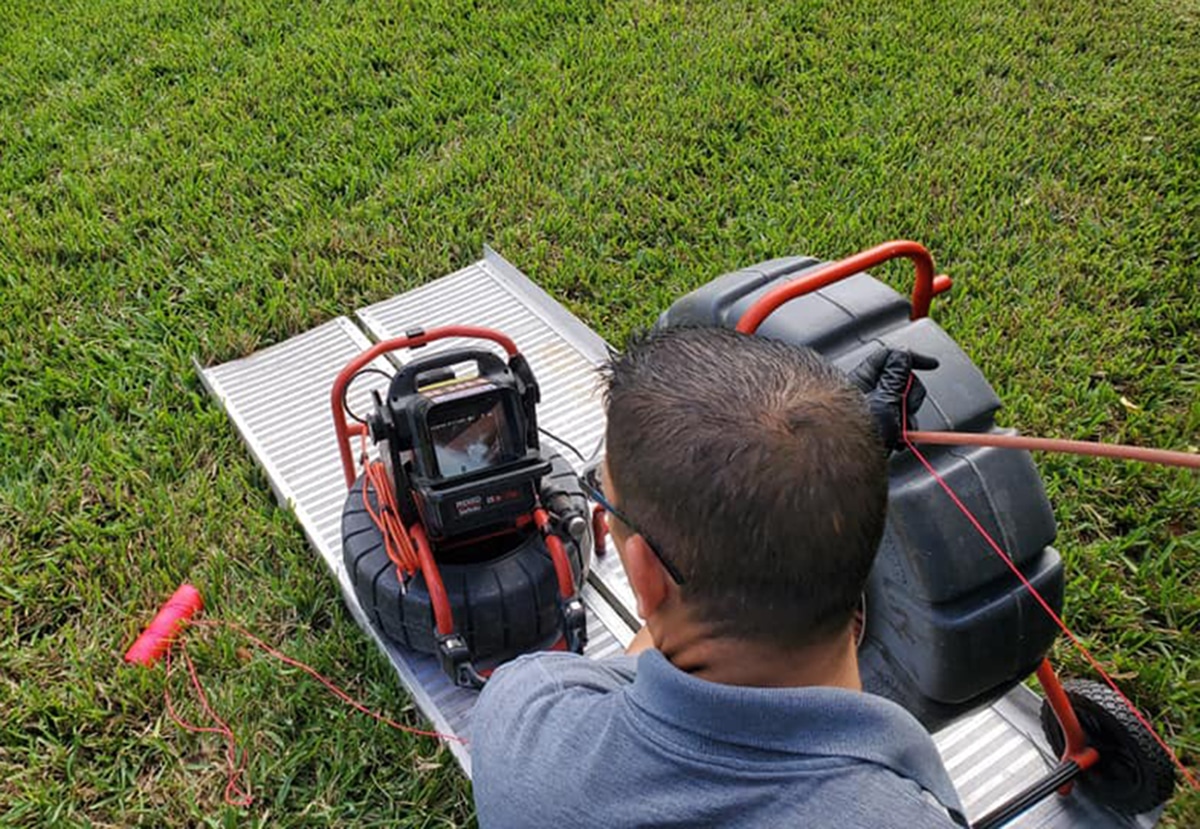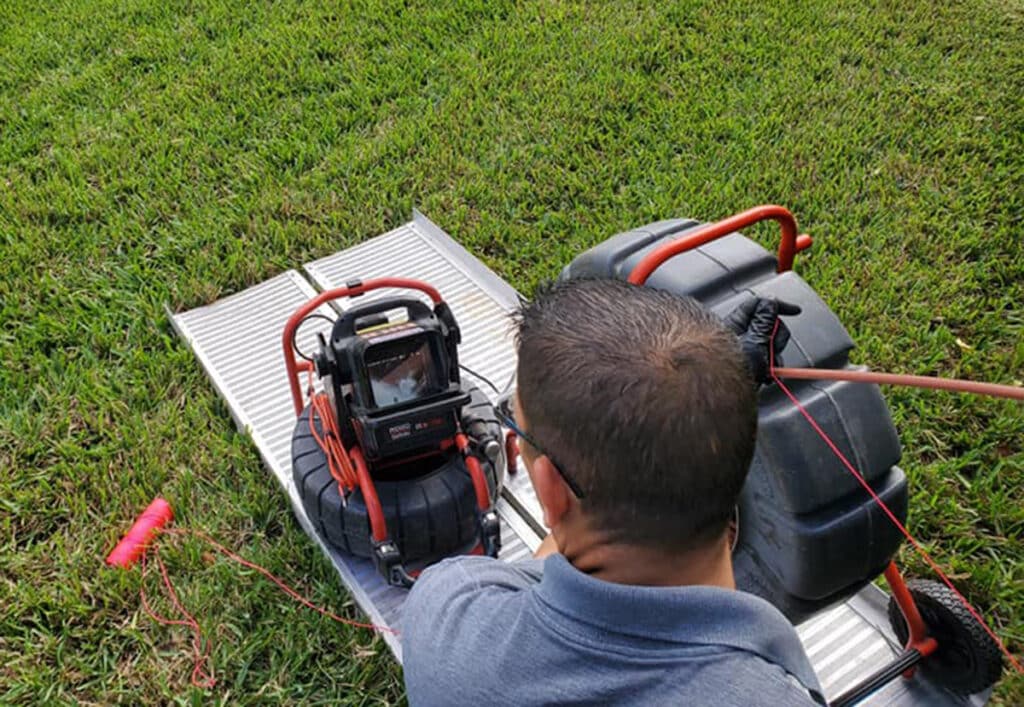 Honest, Expert Sewer Camera Inspection Services Near Me
At El Plomero Latino Inc. we are dedicated to accuracy and efficiency in all our plumbing services. One way we uphold these core values is by utilizing a high tech video camera inspection in our diagnosis of your plumbing issue. We can determine if your problems are caused by a foreign object clogging the pipe, root growth, a broken or corroded pipe without excavation. We explain our findings to you and recommend the most cost-effective repair options. Do not let that stubborn clog ruin your day. Get the best sewer camera inspection services in Orange County, Osceola County and Seminole County, FL. When you call El Plomero Latino Inc. and solve your issue quickly and efficiently.
3 Instances When a Sewer Camera Inspection is Recommended
Sewer camera inspections are a quick and easy way to determine the health of your plumbing lines and detect issues early before they worsen. Being able to know what is happening in your pipes instead of guessing can also save you time and money.  Here are three instances  a sewer camera inspection may be required:
You Have an Older Home – Most homes over 20 years old are at risk of having problems with the sewage system. A sewer camera inspection may be necessary to help you spot material corrosion and other minor issues in your pipes before it is too late.
Before Purchasing a Home – Hiring our professionals to perform a detailed sewer camera inspection is vital before buying your new home to ensure you won't run into unexpected problems. Sewer line repairs can be very disruptive and costly. Therefore, knowing the state of your pipes before buying a home is a great step to protect your investment.
Take Out the Guesswork – If you have recurring or stubborn clogs in your sewer system, it is imperative to schedule a sewer camera inspection to get to the root of the problem.
At El Plomero Latino Inc., our goal is to solve all your drain and sewer line issues by diagnosing, resolving and repairing them in a timely manner.  We provide sewer camera inspections services in Orange County, Osceola County, and Seminole County, FL. Give us a call at (407) 362-7654 to schedule an appointment today.
WE Love Our Customers & They love us !
Jeffrey Ortega was very professional. He came in within the time frame i was given and was very diligent. Thanks for coming in and getting my issue solved. I will definitely call them again if i need any plumbing done.
I received a text from Jeffrey Ortega before arrival. He arrived on time. He assessed the situation by talking to us first and then determined the best way to unclog our pipes. It was a success, he showed us what caused the clog, how to avoid having it happen again and then showed us the outcome. Everything is working now. We are glad to have the services done by Jeffrey Ortega who represents El Plomero Latino! We will recommend your services.
Jeffrey was very professional with the work he did in my house. He was on time very fast and explained everything that he was doing and will need to be done in the future. Just because of this outstanding service i will definitly be useing this company again.
Jeff was amazing very knowledgeable and professional. Even showed up earlier then the ETA provided. Very clean and organized. We were able to get back to our normal within two hours. I highly recommend El Plomero Latino. A very big Thank you from our family!
This is my second time using this company for my business needs. And let me share with you they are the company to go to for anything plumbing related. Not only are they professional and communicative they take on the task and educate you along the way I highly highly recommend them! Thank you so much!
This company was very professional and quickly responded to my situation. When Mr. Figueroa arrived at my house he was very knowledgeable and explained everything to me beforehand. The job was done very quickly and there were no surprises during the billing process. I can not complain about their service. I would highly recommend to anybody in this area!!