Trustworthy, Affordable and Dependable Residential Plumbing Services in Orange County, Osceola County or Seminole County, FL
Looking for honest and reliable residential plumbers in Orange County, Osceola County or Seminole County, FL? At El Plomero Latino Inc., we provide a wide array of residential plumbing services in our communities. Our plumbers are licensed and insured and provide guarantees for your peace of mind.  
We love plumbing and we think about all your home's plumbing needs so you don't have to. From repairs and new installations to maintenance and plumbing emergencies, we've got you covered. We know the most common problems that plague homes in these areas and how to implement long-lasting and affordable solutions.
With over 29 years of experience in the industry, our plumbers have seen it all when it comes to residential plumbing. No matter how big or small the issue, we can fix it right the first time. Give us a call at
(407) 362-7654
to schedule an appointment today. Take advantage of our generous coupons to save money on your next residential plumbing service.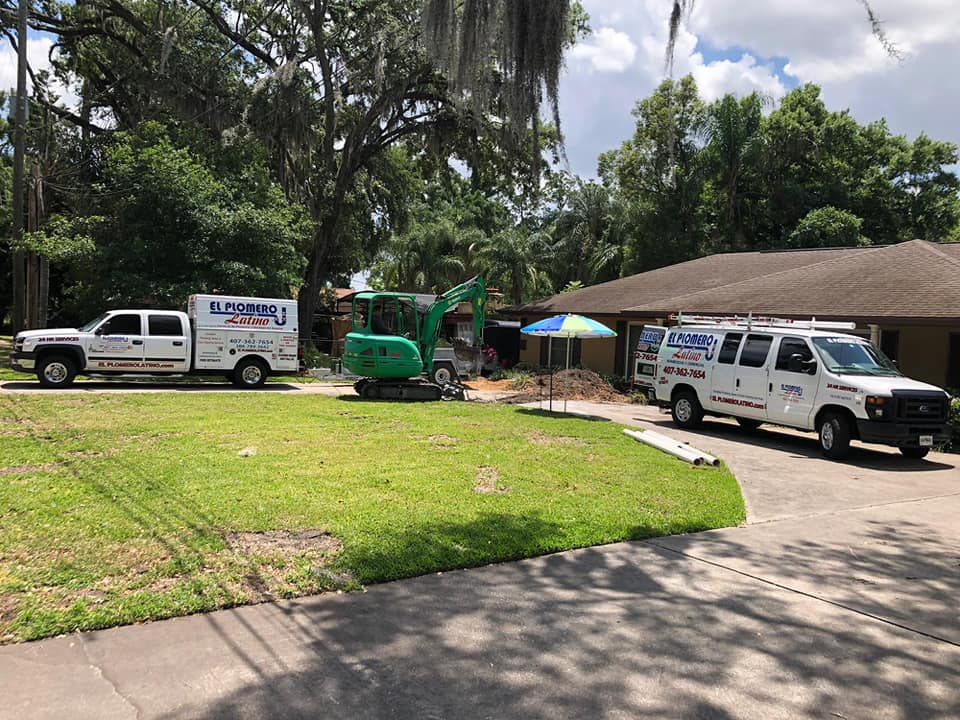 Honest and Affordable, Expert Residential Plumbers Near Me
At El Plomero Latino Inc., we understand that plumbing problems can be quite an inconvenience and very stressful. That is why our plumbers respond quickly to any residential plumbing issues. As a family-owned business, we are committed to making sure that your home's plumbing system is functioning optimally at all times. We treat all our customers like family because family is important to us.
When you call us, we will send one of our highly skilled and experienced plumbers to your location right away to diagnose the issue and fix it in no time. We believe in honesty and transparency, and we never take advantage of our customers. Our upfront flat-rate pricing policy allows you to know exactly what to expect. We back up all our work with a 100% satisfaction guarantee, which means we are not happy until you're fully satisfied.
Our Residential Plumbing Services
As a full-service plumbing company in Orlando, FL. we provide a comprehensive range of residential plumbing services in our community, including:
Drain Cleaning – Are you experiencing extremely blocked drains? At El Plomero Latino Inc., we understand how frustrating and what an inconvenience slow or clogged drains can be. That's why we strive to provide fast, affordable and professional drain cleaning solutions in Orange County, Osceola County or Seminole County, FL. We utilize advanced tools and equipment to keep your drains flowing smoothly all the time.
 

Water Line Repair and Replacement – Water line issues can be stressful, and in most cases unavoidable. No matter the issue at hand, our expert plumbers are ready to fix it fast. Call El Plomero Latino Inc. at (407) 362-7654

 and we will send our expertly trained plumber to diagnose the issue and recommend the best repairing options for fixing it.
Sewer Line Repair and Replacement – Do not wait long before fixing your sewer line problems. Our knowledgeable and friendly service professionals are always ready and well equipped to resolve any issue you are experiencing. We strive to be the name you can trust for honest and reliable sewer line repair and replacement.
If you are looking for a reliable and affordable Residential Plumbing Company in Orange County, Osceola County or Seminole County, FL, El Plomero Latino Inc. is the name to trust. Give us a call at (407) 362-7654 to schedule a service with one of your certified plumbers.
WE Love Our Customers & They love us !
Jeffrey Ortega was very professional. He came in within the time frame i was given and was very diligent. Thanks for coming in and getting my issue solved. I will definitely call them again if i need any plumbing done.
I received a text from Jeffrey Ortega before arrival. He arrived on time. He assessed the situation by talking to us first and then determined the best way to unclog our pipes. It was a success, he showed us what caused the clog, how to avoid having it happen again and then showed us the outcome. Everything is working now. We are glad to have the services done by Jeffrey Ortega who represents El Plomero Latino! We will recommend your services.
Jeffrey was very professional with the work he did in my house. He was on time very fast and explained everything that he was doing and will need to be done in the future. Just because of this outstanding service i will definitly be useing this company again.
Jeff was amazing very knowledgeable and professional. Even showed up earlier then the ETA provided. Very clean and organized. We were able to get back to our normal within two hours. I highly recommend El Plomero Latino. A very big Thank you from our family!
This is my second time using this company for my business needs. And let me share with you they are the company to go to for anything plumbing related. Not only are they professional and communicative they take on the task and educate you along the way I highly highly recommend them! Thank you so much!
This company was very professional and quickly responded to my situation. When Mr. Figueroa arrived at my house he was very knowledgeable and explained everything to me beforehand. The job was done very quickly and there were no surprises during the billing process. I can not complain about their service. I would highly recommend to anybody in this area!!